Today at Empire Property Management Group, we are talking about getting your property rented quickly. We're sharing four tips that will help you get your property in Columbia SC rented within a month.
Property Management Help
Using a professional property manager in Columbia SC will ensure your home is rented out quickly. We always tell people that it's important to interview a couple of property management companies. Get the right company so you know you can work together and they are going to do everything you need just as if you were in town and managing yourself.
Show a Vacant Property
Move everything out of your property as soon as possible. A vacant house always shows better. With tenants in the house, there are boxes all over the place and people know paint needs to be touched up and carpets need to be replaced and they think it will take forever. That's going to turn them off. Whether you're living there yourself or you have tenants who are still in the property, get everyone and everything moved out as soon as possible.
Rent Ready
Do the rental repairs prior to showing the house. The house has to be rent ready. A lot of tenants either gave their 30 day notice already at their old home or they're living in a hotel because they came from out of state. They want to see the house, fill out the application and move right in. They don't want to wait for the repairs to be completed. Have it ready so people can get in right away.
Proper Pricing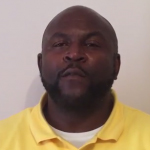 Don't overprice the property. You should have a local Property Management Company in Columbia SC perform a market analysis to ensure you're getting the most you can for your property, compared to other houses in your area. You can always price it a little above or a little below the market rent, but we like to put it right at the sweet spot that attracts tenants. If you overprice your house, it will sit vacant on the market and you won't get any rental income at all. Never overprice your property.
These are the four best ways to get your property rented out quickly. If you have any questions or you need any additional information, please contact us at Empire Property Management Group. We offer full-service property management in Columbia, Lugoff, Blythewood, Irmo, Gaston, Elgin, Lexington, and Sumter.